Testimonials
My son was admitted in another hospital. I was not satisfied with treatment he got in another hospital. one person told me that Dr. Tagare is good doctor. Then, we visited Dr. Amit Tagare. We got good treatment from him. All staff also helped us. Hospital is very good. I am thankful to them
Apr 4, 2022
My name is Jayashree. My daughter is 4 years old. Doctors at Aditya rainbow hospital have helped us to improve her health.
Apr 4, 2022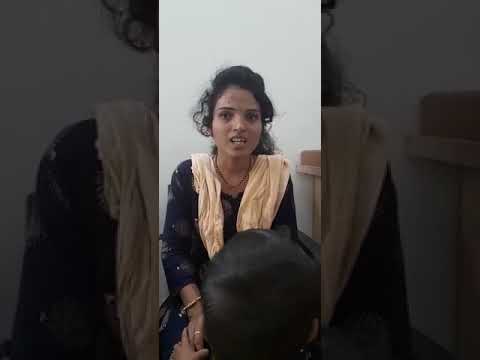 Dr. Amit Tagare is incredible. Not only has he taken great care of my child,but also he lovely to speak with at every appointment. It's rare to find a doctor that combines such personal touches and care for patients. My baby was in very critical condition and we had only 1 hope and that was Amit sir. He saved my child,we were around 40 days admitted in hospital in this all day we always felt like we are in home Because of hospital staff they are very supportive and helpful. I highly recommend to rainbow Hospital for your children's. Thank you So much Amit sir and his all Staff. GOD BLESS YOU.
Mar 31, 2022
Very nice facilities & infrastructure Dedicated and skilled team of nurses and administrators. Dr.Amit Tagare sir, Dr. Swapnil Mirajkar Sir are very positive, supportive and superbly skilled in their area of expertise. Overall, We had an excellent experience with motherhood hospital. Wishing all the best to entire team for all their future endeavors. Thank you !!!
Mar 31, 2022
Sir Amit tagare is very very good doctor My child is 99% gone but only 1% hope is give by doctor. But Amit Tagare and his staff is give there best treatment and they save my child. Also staff is good to talk and care. In between days doctor are visit to my child and care. Medicine are very good by doctor is given Sir Amit Tagare is come for a god and save my child thanx a lot sir.
Mar 31, 2022
I am very thankful to hospital and Dr. Amit Tagare for curing my children's health problem with his skillful treatment. I really appreciate all the doctors and nursing staff for their commitment. I am glad to say hospital environment and their staff, service, treatment are very good.
Mar 31, 2022
The approach of Dr. Tagare is so great with baby. My son love the stethoscope of doctor with spongy worm, it's an art to make baby patients happy. He always talk with baby and parents softly. Highly recommended this super speciality hospital.
Mar 31, 2022
Dr. Tagare best in Sangli and hospital is fully advance we satisfied for his perfect diagnosis and all staff is too good.
Mar 31, 2022
Excellent interaction and approach with the patients and relatives.
Mar 31, 2022
Best doctor for infants and small kids very experienced and a polite person, treats the babies in such a way that baby comes out of the consulting room smiling. The staff is also very experienced and polite helps the parents in understanding the emergency of babies... Hospital is also very clean and neat new equipments and all the COVID norms were followed in the worst times of corona. Doctor and their team also served the patients in the pandemic time. Best thing about doctor understands the problem of babies very quickly and gives medicine only which are necessary no extra tests and all such things are avoided by doctor. Thank you Amit sir for all the vaccination and medicinal help..
Mar 31, 2022
Dr. Amit Tagare sir is brilliant in his work. His Diagnostics and medical treatment gives total relief to kids.
Mar 31, 2022
Dr. Tagare sir Very intelligent doctor and good treatment for the patient. Hospital condition is very clean and staff in hospital is very respectful thank you for my son treatment sir.
Mar 31, 2022
Dr.amit tagare is very good doctor and all staff very Good.
Mar 31, 2022
Have been taking my twin daughters here for past 2 years. Doctor is excellent in diagnosing the illness. Gives right medicine and always helps children recover quickly. Also had to admit my daughter once here and facilities for admission are excellent. Would highly recommend for your children.
Mar 31, 2022
Dr. Amit Tagare sir is very good Dr for children and their treetment also very very good. They are give good suggestion for children helth. Thank You Tagare Sir
Mar 30, 2022
AboutMyClinic